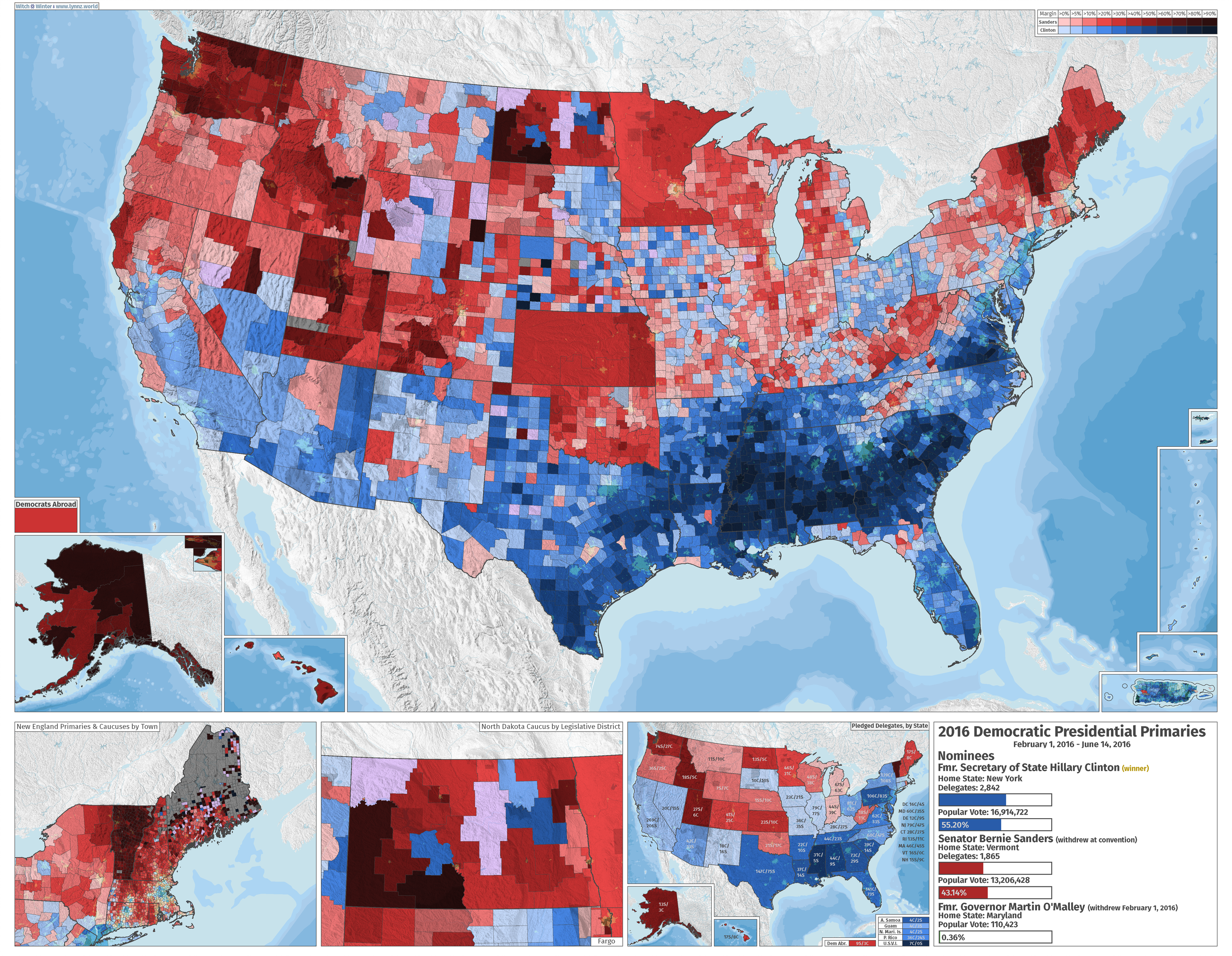 Full size
|
PNG on Deviantart (Download)
2016 Democratic Presidential Primary
Hello once again everyone!
With the 2020 Presidential primaries beginning to ramp up as so far 8 Democratic candidates have declared their candidacy for the primary of formed an exploratory committee, 1 is set to make an announcement this weekend, and over a dozen more are still on the table for consideration, I thought I would go back and look at the last Democratic Primary in 2016.
This one was an absolutely colossal primary pitting many core elements of the party against each other as Former Secretary of State and Senator Bernie Sanders vied for the nomination in a closer-than-expected campaign. While the party united behind Hillary after her eventual win, sore spots persist to this day, and are likely to come to the fore in 2020. In addition, elements of the party have continued to align themselves more towards the leftward vision of Sanders in 2016, which makes it likely that 2020 will see many similar elements from 2016 rear their heads again. Who they will align themselves for and how they will play out is unknown at this point in time, but I think it is of use to have a map of this sort as reference to better understand the changing Democratic Party and its regional allegiances found in the last Presidential primary, as so few primary maps do that justice.
Who will win 2020? Will it be someone claiming Clinton's coalition and legacy for their own, or someone who expands on Bernie's coalition to seize to the nomination? Perhaps Bernie himself, who is said to be likely to declare a run, will win the nomination this time, as Hillary or Reagan or Kennedy had to wait to win a primary. Only time will tell, though rest assured I will be here to map that as well, and compare the two when it's all over. Hopefully this map, until then, will serve as a useful reference and guide for the coming primary! Thank you to all readers, and enjoy.